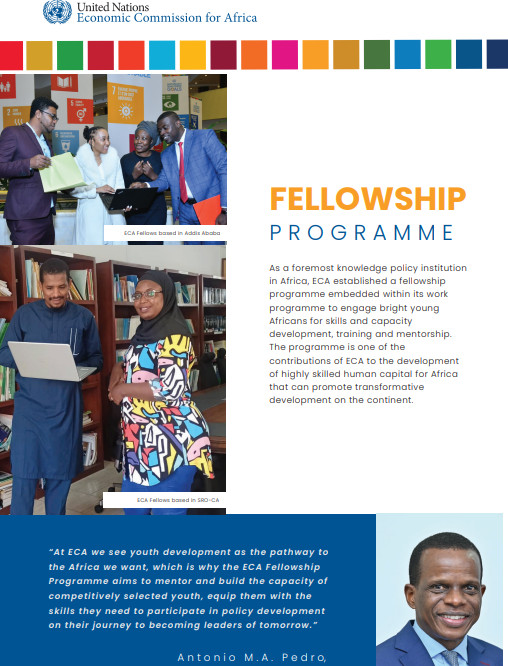 Fellowship
Selection of the 2021 ECA Fellowship for Young African Professionals has concluded and successful applicants have been notified. If you have not been notified, this means your application was not successful. Regrettably, due to a very high volume of applications, individual feedback will not be provided to applicants.

The candidate review process for the 2022 Mo Ibrahim Foundation Leadership Fellow at ECA is underway and we expect finalists to be contacted in January 2023.
Each year, ECA invites applications from qualified young African Professionals to the "ECA Fellowships for Young African Professionals" programme.
The Fellowship programme is targeted at young Africans. Candidates applying for Fellowship position must be below 35 years of age when entering the programme. They must have Master's Degree or related Advanced degree. Candidates currently enrolled in a Ph.D programme or with an admission are also welcome to apply.
The programme aims to provide practical, on-the-job experience to the young professionals as they prepare either for a career in research and international development and the public sector. It will also familiarize them with the Commission's broad programmes and services to member States and sub-regional bodies in addressing the social dimensions of Africa's development.
How to create an Administrative Profile
Please visit the Vacancies page.